Bigfoot Outrigger Pads is an authorized distributor of Reed and Con Forms products.
2010 Lova 8-6R Gunite Machine: $6,500.00: Photos available upon request.
Products
DISCHARGE HOSES
Discharge hose with woven fiber reinforcement and an extruded rubber tube. Manufacturer, size, weight and working pressure embossed on outer wrapper.

Request A Quote
GUNITE MACHINES
2010 Lova 8-6R Gunite Machine: $6,500.00 Photos available on request
Smoothest Output. Our precision feed wheel assembly maintains the uniform flow of material into the airstream by supplying constant metered amounts of material. (No high-low surge in material hose).
Request A Quote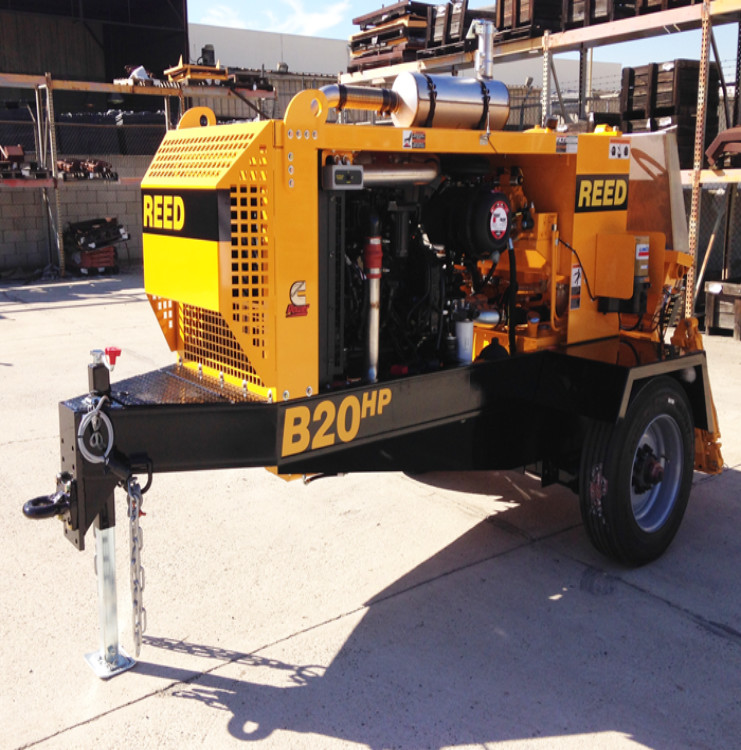 B-SERIES PUMPS
Concrete pumps have outputs from 20 to 70 cubic yards per hour. Commonly used for pumping concrete, shotcrete, drilling and grouting , refractory spraying and caisson construction. These pumps feature Cummins Diesel Engines, Variable Displacement Hydraulic Pumps, heavy-duty "S-Valves", "Open-Loop" hydraulic systems, REED Programmable Logic Controller Cycling and the strongest trailer in the industry.
Request A Quote